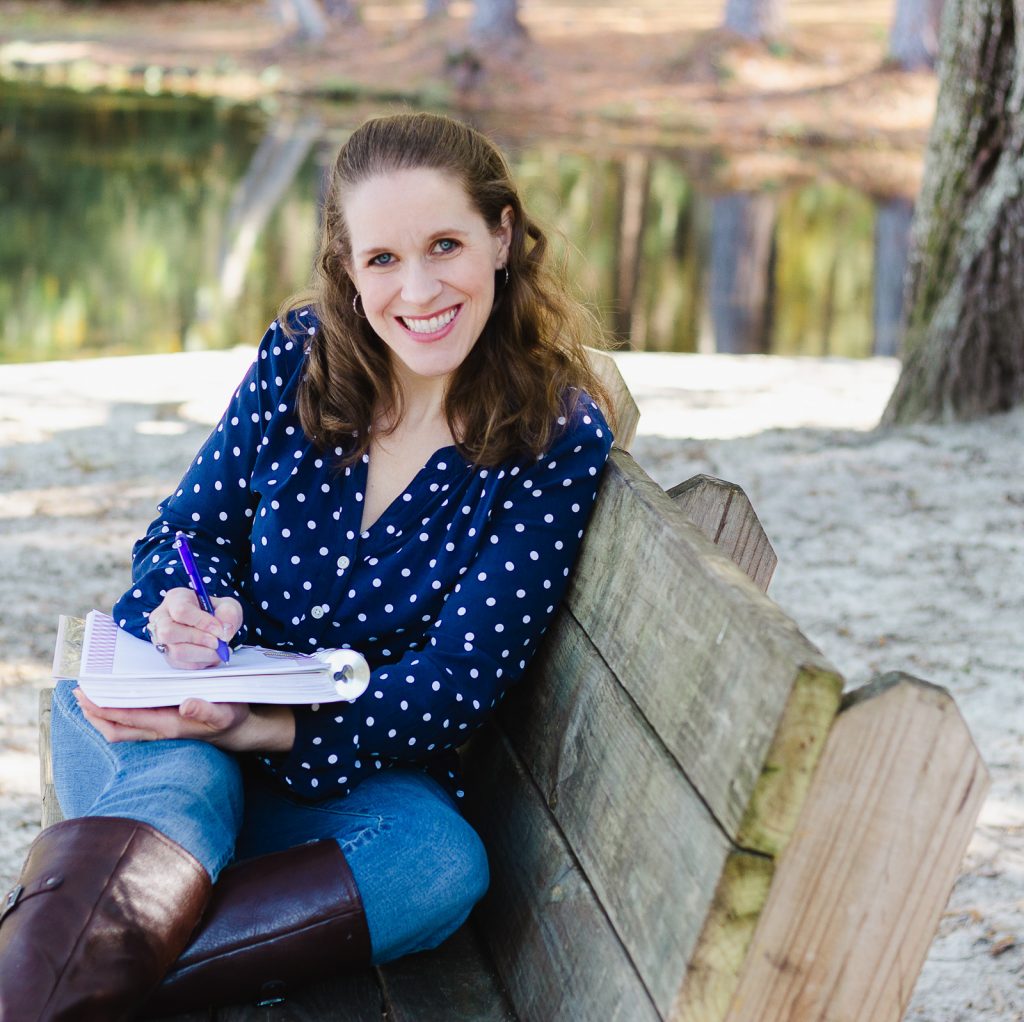 Hi friend! I'm Tracy and I help busy moms make the most of the little time they have to learn and craft with their Cricut so they can start making the dream projects on their lists!
Welcome to Peachy Keen Papercrafts!
Here, you'll find some tutorials, tips and project ideas for your Cricut machine, and pretty printables designed for pretty busy moms just like you.
But before we get into all of that, let's get to know each other a little more.
I'm a crazy blessed, but super busy mom juggling many things. I live in Columbia, SC with my husband, two kids and a dog that actually sings. I love classic TV shows, the 1950s, stickers, pretty pens and taking pics of my kids with my DSLR. Most importantly, I've been saved by the blood and grace of Jesus Christ.
In 2016, I received a Cricut Explore Air 2 for Christmas, but sadly, it sat in the box for almost a year. While the thought of making awesome projects with the Cricut Explore machine sounded amazing, I did not have the time nor energy to learn a completely new machine. I felt overwhelmed every time I wanted to get it out of the box. So, I just kept using my Expression to make all of my projects.
Eventually, however, I decided to get my new machine out of the box and see what it could do. As much as I loved my Cricut Expression, it was limited to the cartridges I had. So I researched, read blog posts, and watched YouTube tutorials. And with some time, and a lot of trial and error, I finally figured my new Cricut machine out.
So now, I'm here to help you with your Cricut Explore or Maker so that you don't struggle like I did! Your first step if you haven't already, is to get the machine out of the box! 😉
Printables
In 2020, printables were a life saver for me! They allowed me to not only become organized- which I especially needed after having baby #2 in the middle of the pandemic- but they gave me that downtime that I desperately craved.
For the first time, I started using a planner to keep track of my daily and weekly to do lists. I started brain dumping everything that was in my head onto paper- which led to clarity.
I began using pretty stationery pages to write down lists and notes. But I wanted to take it one step further- why not make themed pages for my lists? So I started creating my own printables with cupcakes and balloons when I had to write down notes for my kids' birthdays.
Music note printables to keep track of things for my piano studio.
Christmas printables for all things Christmas.
And so on. I was obsessed! Taking time each evening to write in my planner and other printables with a pretty pen and stickers became something I looked forward to each day.
Seeing how much of a difference printables made in my life, I knew I had to share them with other busy moms. I hope these printables will help add a little bit of joy to your day!
I'm so glad you've decided to visit my little corner of the internet! I can't wait to help you conquer your Cricut so you can start making all those projects on your list!
And if you're not sure where to start, I've got the perfect thing for you: The Pretty Basics of Cricut Design Space for Pretty Busy Moms. Go ahead and grab your copy and get out your machine so you can get on your way to becoming Cricut confident!

Welcome Gift
Get The Pretty Basics of Cricut Design Space for Pretty Busy Moms today!
Finally, start conquering your Cricut machine so you can start making the projects you dream of! In this beginner-friendly, easy-to-understand guide, you'll learn how and where to go to insert different images and how to do basic edits. Plus, you'll get a Cricut Design Space Canvas Map showing you where to click for basic edits and functions! So grab your machine and favorite beverage and let's get started!